With great pride we introduce our 2008 - 2016 recipients (please click on each picture and hover over it. Their names and college attending/attended is available at the bottom of their picture. Click the arrows to continue on to the next photo.)
We are proud of them and proud for them. Their creative talents and outstanding achievements are to be admired.
We are equally proud of ALL who have donated monetarily or by means of auction items, sponsorship, or door prizes. And we are grateful beyond measure for those who give so generously and selflessly of their time, for we know how precious it is. You are the heart of what we represent. Your kind and generous nature is to be praised. We have to include and acknowledge our awesome committee who honestly has the hardest job. They are a dedicated group of ladies who read or listen to each and every work that is submitted. It is never an easy task but faithfully they gather each year and invest their time deciding our recipients. We are grateful unto eternity for each and every one of you.
Each of these young adults is so deserving of the funds awarded to them and they are deeply grateful for the support.
Collectively we glorify our heavenly Father.
Shine!!!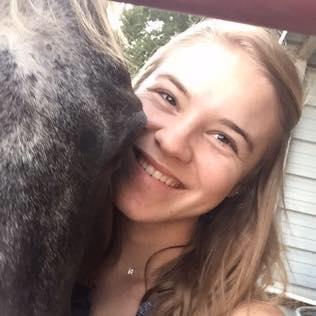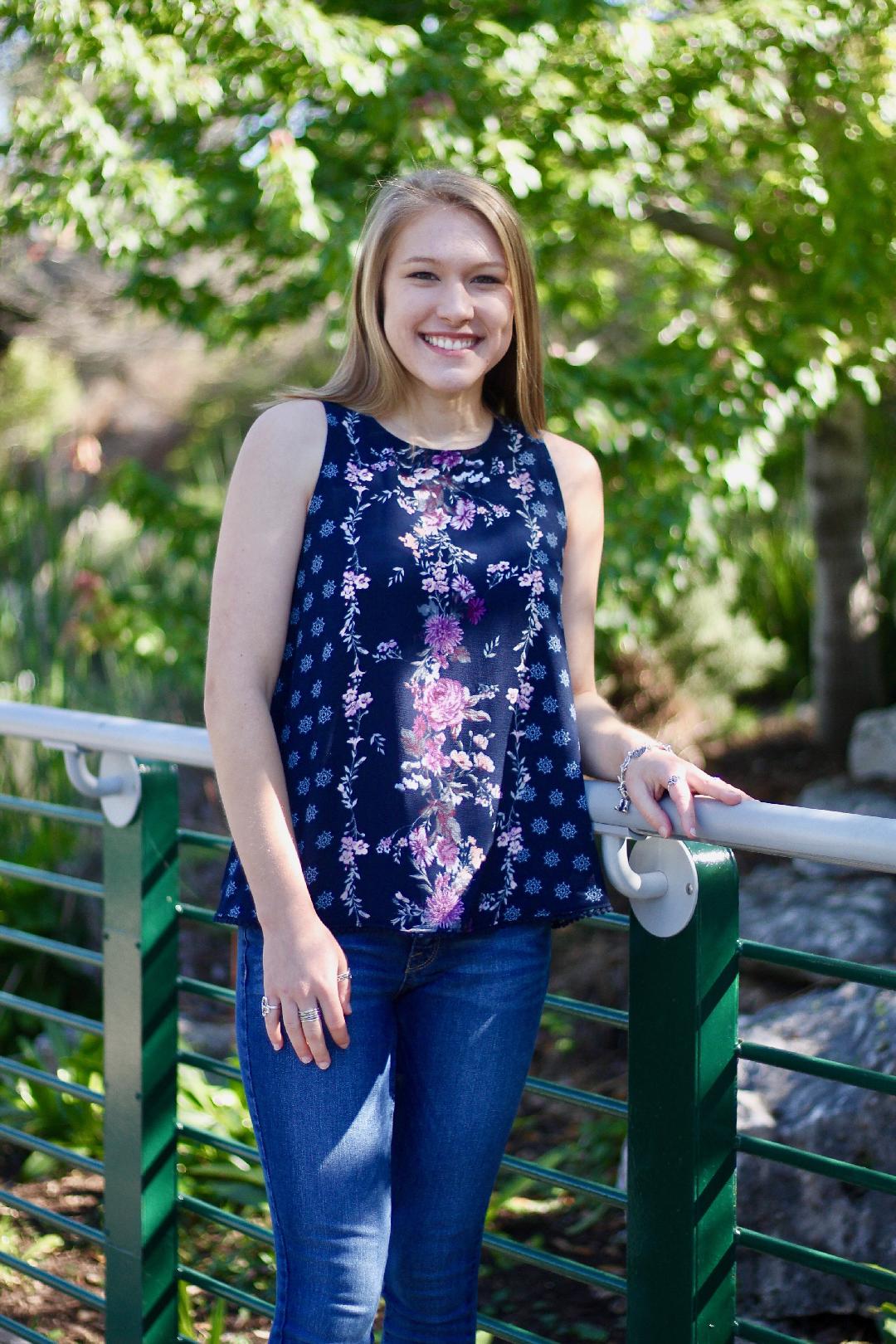 Jessica Miller
Jessica is currently attending the University of Texas at San Antonio.
Kelly Poore
Kelly is currently attending Texas State University.
Hanna Jarzombek
Hannah is currently attending The University of Texas at Austin.
Claire Weber
Claire is currently attending The University of Texas at Austin.
AJ - 2014 attends A&M at Corpus
Natalie - 2014 attends Alamo College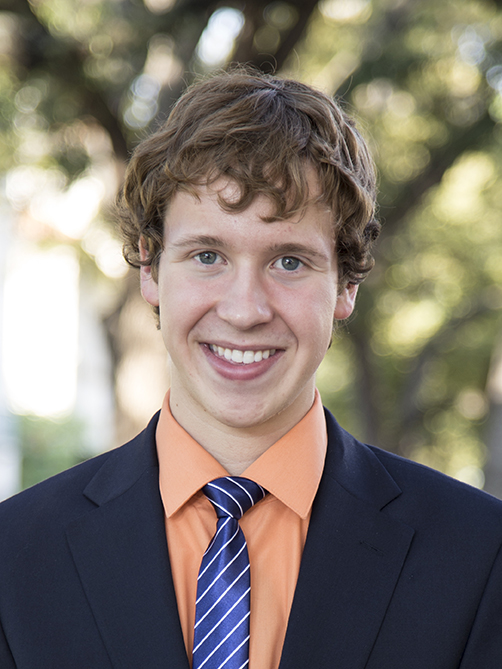 Ben - 2014 attends UT of Austin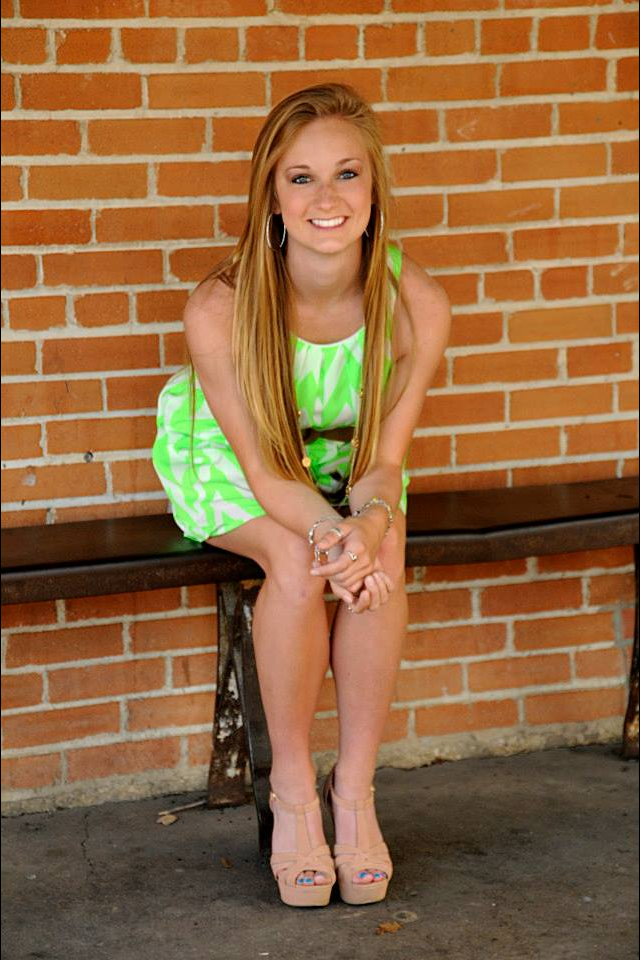 Kasey - 2014 attends Tarleton State University
Braedon - 2014 attends Tarleton State University
Jordan - 2013 attends Dallas Baptist University
I'm currently working on my B.S. in Music Business with an emphasis in Recording. As a music major, I enjoy the opportunity to perform with DBU's renown choral program. I currently perform in the DBU Grand Chorus and hope to perform with more of the university's fine ensembles in the future. I enjoy the challenging workload college presents as well as the interesting experience of living in a dormitory. I am very thankful to the Alexander John-Cade Pugh Memorial Scholarship Foundation for helping me achieve my goals of higher education and am proud to be among its recipients.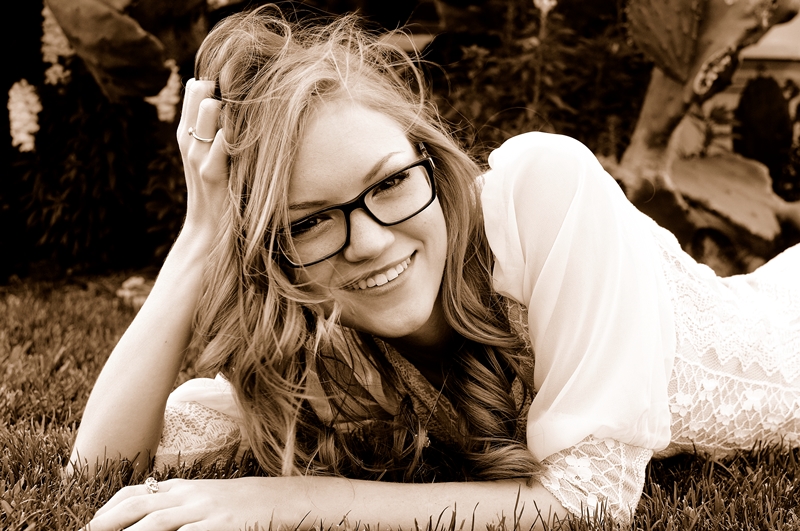 Allison - 2013 attends the Academy of Art in San Francisco
My first semester was challenging, rewarding, and just the beginning of my goal in finding my place in the animation world. My first day was definitely a shock and even a spark when my instructors said that no one would make an A and that everyone should be happy with a C because our school expects an A to be "Industry Standard". This was intimidating but it just fueled my determination. Like Walt Disney always said, "It's kind of fun to do the impossible." Looking back I can't believe what I've accomplished, created, and learned because at the beginning of the semester it all seemed impossible but it turned out to be a lot of hard work and fun. I enjoyed how small my classes were because I really got to know my instructors and they were amazing. Their work included productions such as Nightmare Before Christmas, Toy Story, Hershey's Kisses commercials, and so much more. It's so refreshing to know that I'm learning from people who are working in the industry that I will someday be a part of and that they are friends and co-workers with some of the biggest names in the business. Overall it was a great first semester I received all As and one A- so my GPA is a 3.9, I also made the President's Honor List, and one of my short films made it into a student film festival. God has blessed me with the Alexander John-Cade Pugh scholarship and the ability to focus on school and not have to stress about the expenses so I can work hard to achieve my goals and dreams.
Xanthe - 2013 attends Palo Alto College
Heavenly Father has truly blessed me in my decisions and actions this past year. My first year has been spectacular at Palo Alto. I have thoroughly enjoyed the excitement of accepting responsibility for my education. I ended this previous semester with all A's through my dedication and determination. At first I was a little sad about not going away for school and attending community college for the first couple years, but this past year has opened my eyes to the benefits it holds. I have saved a great deal of money going to PAC and with the help of the Alexander John-Cade Pugh Scholarship I haven't had to pay a cent of my own money. The campus is all-around a fun environment to be in. I've made lots of friends recently and one has helped me gain a job close to home. College is a whole new ball game compared to High School and Palo Alto has influenced me to love learning. I cannot wait to begin my intense science classes in my hopes of becoming a doctor. I plan on attending the University Of Texas at San Antonio to finish out my undergrad and complete my Biology major. The Pugh family's donation has greatly helped me through this year of college and I give my highest thanks for that.
Haley - 2012 attended Texas Lutheran University
The biggest shock I experienced in my first year at TLU was the realization that just about everything you hear about college in high school is absolutely true. I spent all of a day completely terrified about everything from my new roommate to my professors- only to find out, almost immediately, that I had begun something very special. I quickly became part of organizations that helped me forge a sense of home on my campus and made friends that have changed me for good. The ease with which I was able to start what felt (and still feels) like an entirely new life astounds me. But so far, my college experience has really been about finding absolutes amid the culture shock, by seeing what hasn't changed as much as I initially thought. In the next few years, I hope to continually re-evaluate those truths and stretch my horizons further than I had imagined possible. Next semester, I am fortunate to have the opportunity to study abroad in England, and I can't wait to see what else my college years hold for me.
I am so blessed to be part of a school that makes such incredible experiences possible and that constantly encourages me to grow, but I also am eternally grateful to have the support of a wonderful community back home, without whom I could never have made it to TLU. Thank you to everyone involved with making these scholarships a reality. It has made a world of difference for me, and I cannot imagine not being a Bulldog today.
AJ - 2012 attends The University of Texas at Austin
My first year at the University of Texas was an amazing experience! It was very fast paced, difficult, and challenging but above all it was FUN! Adjusting to UT took some time because of the leap from such a small town to a large city, however, once I got settled in everything practically became second nature to me! The people in Austin are some of the most pleasant, kind and intelligent people I have ever come across. The second I stepped on campus I was welcomed with open arms and I was immediately accepted thanks to the wonderfully inclusive attitude that Austin has towards others. As a music major, my year was extraordinarily busy. I spent my time playing trumpet in many of the schools ensembles such as the marching band (Longhorn Band), the Jazz Ensemble, a concert band, mariachi, and many more! I was also enrolled in music theory, ear training class, and many other music related courses to help me develop and mature as a musician. However, music didn't encompass my entire life while I was at UT! (Although it did take up the vast majority!) I signed up for other courses such as a Psychology and Biology to help satisfy my core curriculum. This summer I plan to attend summer school to help knock out some more of my core classes so I can graduate on time. Overall, this year was an experience that helped me in more ways than I could imagine and I have learned valuable lessons about both music and life. This first year in college was a life changing experience that I experienced through the help of the Alexander John-Cade Pugh Scholarship and their faith that they have placed in me.
Hook 'em!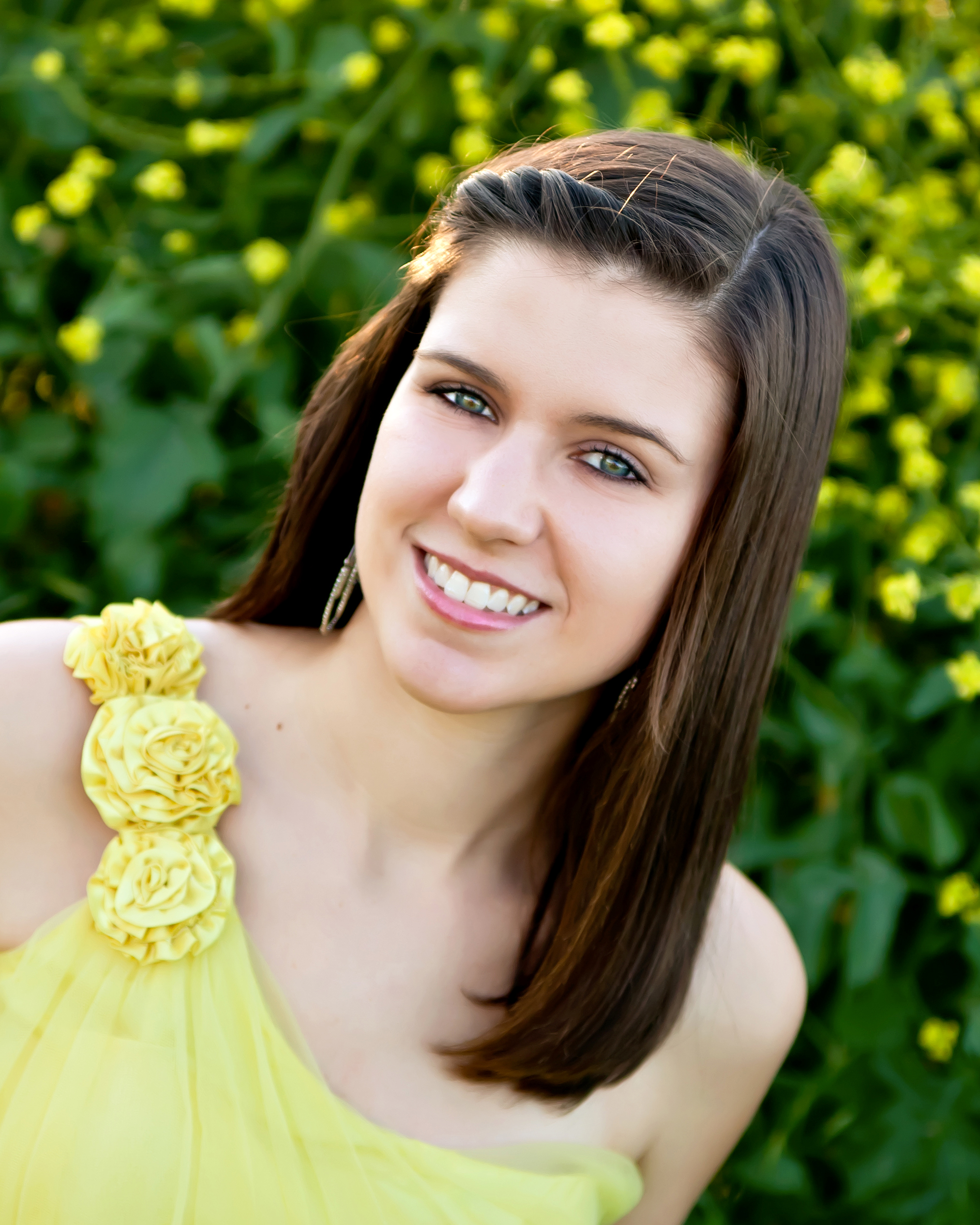 Rachel - 2012 attends Texas State University
Having just finished my first year at Texas State University, I can honestly say that my freshman year of college has been one of the best years of my life. Texas State is a wonderful environment with a contagious school spirit, a diverse student body, and countless opportunities to learn. There are hundreds of groups and organizations to become involved in; there is a place for literally every student on campus to belong. For example, this year I was a part of the Bobcat Marching Band and the Baptist Student Ministry, which are both incredibly fun groups to be a part of. The transition to college life has been challenging and fun. Living on my own for the first time was sometimes difficult, but being surrounded by great friends and being fairly close to home were both great blessings. I have had so many amazing opportunities to meet wonderful people, learn academically, learn about myself, become a better leader, and strengthen my relationship with God. Thanks to the Alexander John-Cade Pugh Scholarship and the love and support of my friends and family, I am one step closer to my goal of becoming a teacher. I am so excited to continue my education and experience at Texas State!
Jason - 2011 attended St. Mary's University of San Antonio
St. Mary's University has been a very different and very wonderful change in atmosphere for educator reasons. Teachers actually invite you to openly disagree with them, and are committed to learning as much from you as you are from them. When we find different solutions for the same equations, our instructors take note of it and learn from us. In my composition classes we write and discuss many topics and write long, fascinating papers drawing me far closer to literature than I imagined I would. Even my Civilizations class on Roman and Hellenistic History was amazing. I learned more about a historical topic that could not be farther from anything I was interested in, and I enjoyed it immensely. The people at St. Mary's are extremely friendly, and the campus is very simple to navigate. The professors are very welcoming and the food is very good. There is a place called Grille Works where I always get my favorite Spicy Chicken Sandwich with Swiss cheese and sautéed mushrooms and mustard. The Miso is also an Asian type place where you can get variations of Stir fry, my favorite containing chicken, crab, mushrooms, and pineapple with white rice and zesty orange sauce. I have to say that this environment has been a truly wholesome change in experience since arriving to post-secondary education and seems to be an inviting treat to several years of learning and education!
Trevor - 2011 attends Texas A&M in College Station
My first semester at college was a tough one. I am majoring in Biomedical Engineering at Texas A&M University in college station. I signed up for 15 hours of classes, including physics, engineering and calculus classes. I live on campus in the engineering specific dormitory. So far, my time has been filled with a lot of studying, and meeting new people who live near me. The transition from high school to college has been an interesting one, no doubt. However, I am loving college and looking forward to continuing my education for the next few years.
The Alexander John-Cade Pugh Scholarship has really helped out with the financial side of things, and is helping me to further my education.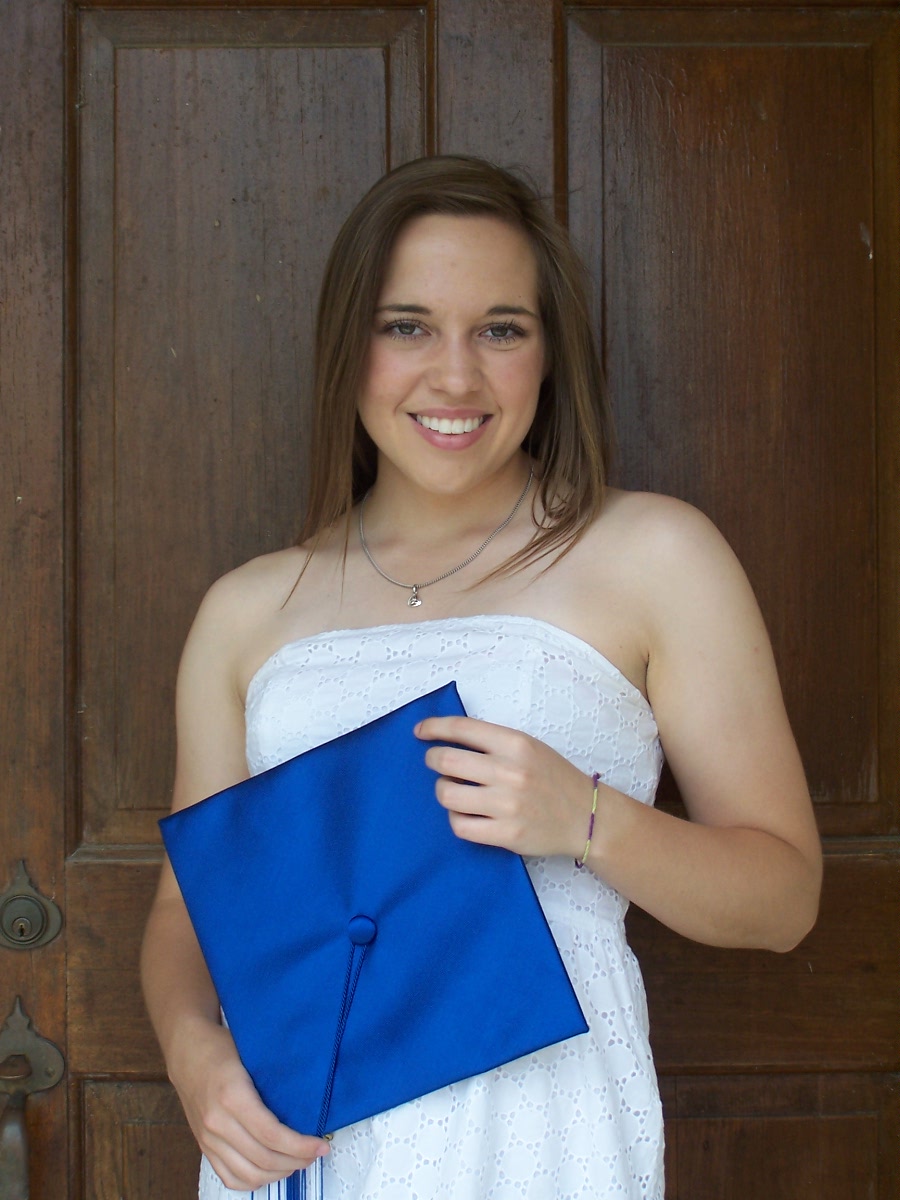 Carly - 2010 attended Texas Lutheran University
I cannot believe how quickly my first year at Texas Lutheran University flew by! The fact that I'm about to start my sophomore year completely blows my mind! It was a great year for me though, even though it went by really fast, and I know that God's hands were all over the path that I took throughout the year. I am so very grateful for this scholarship, because without it, I know I would not be able to afford to attend TLU and pursue my dream career! I am an Athletic Training major, so the majority of my time is taken up in the Athletic Training room helping athletes recover from their athletic injuries, but I also put in a lot of time on the sidelines right there with them. This past year, I was assigned to be a student athletic trainer only for football, but next year I have the responsibility of helping with football, volleyball, and being the student athletic trainer in charge of track and field athletes. I'm a member of two Academic Honor societies, as well as being involved in a social sorority (where I serve as an Inner Sorority Council representative). As a member of the Inner Sorority Council, I serve as a secretary within the council when it comes to council matters. Also, our Athletic Training program has a club for its members so we can have a non profit group to raise funds for annual conferences, and I was a member this past year and was elected as treasurer for next school year. TLU also has an AMAZING Fellowship of Christian Athletes group, in which I lead worship and was elected as the Vice President. God is so good, and He has constantly provided me with many leadership opportunities that I would not have had if I was not seeking Him. He also opened up the door for me to participate in the TLU Women's Choir, even though my Athletic Training schedule interferes with rehearsals. If I have any advice to students about to head off to college, it would be to always seek God's will for your life and be willing to do exactly what He tells you to do, because everything always works out better that way!
Chelsea - 2010 attends The University of Texas at Austin
My first year in college was an eventful one. I am majoring in Music Education, so my courses were mainly music-based. I took piano and theory classes, and I played in two of the ensembles in the UT Butler School of Music. UT requires freshman to take a class that is not necessarily based on our major, so I took a very interesting class on the Maya. I enjoyed dorm life and ate a lot of microwave mac-and-cheese. I explored Austin and learned how to use the bus system without getting lost. I even got to sled down a snowy hill on a cafeteria tray. My first year was exciting and instructive. I learned to balance work and play, and I am ready to start my sophomore year. The Alex Pugh Memorial Scholarship has helped to provide this wonderful education, and I am very grateful for the support.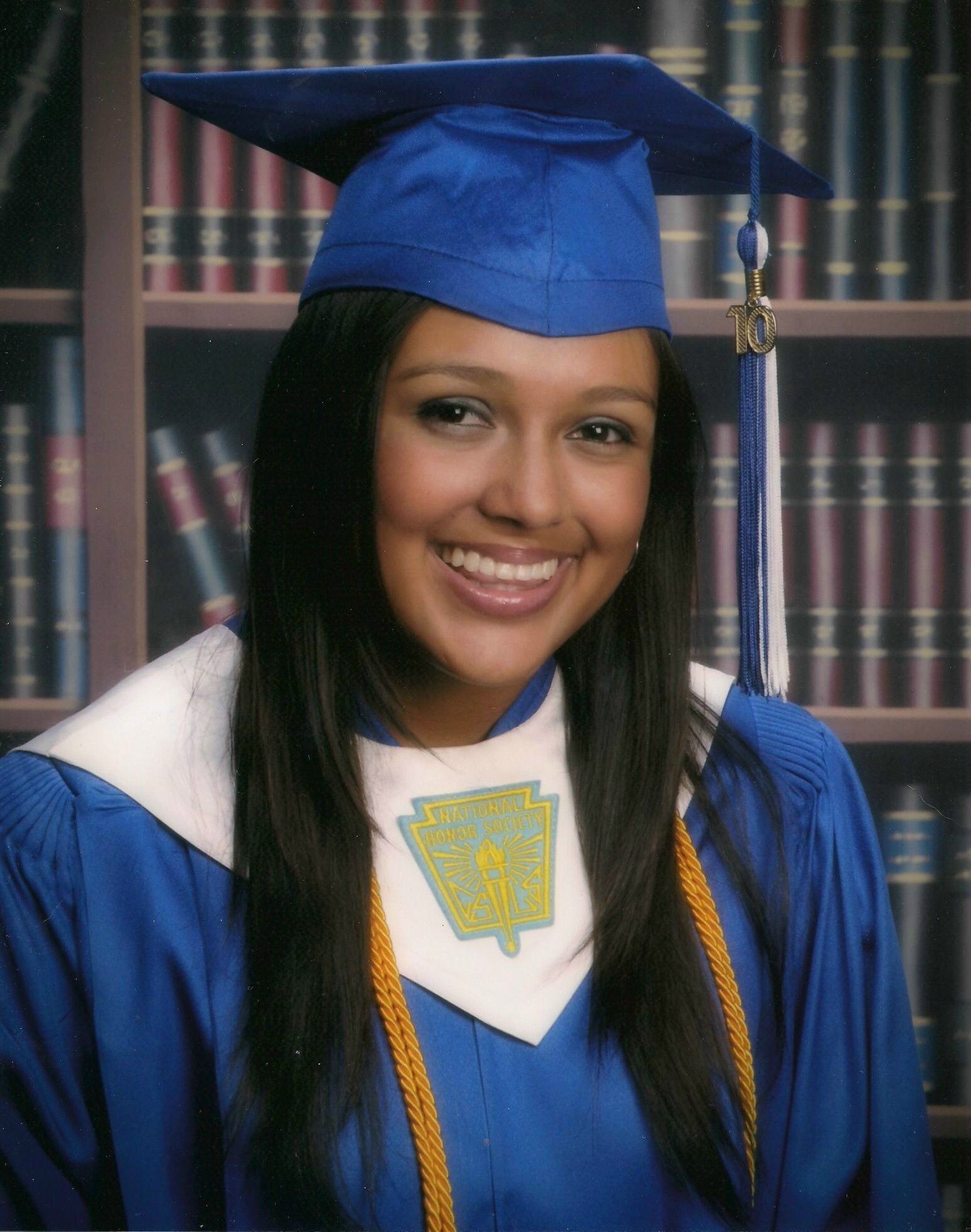 Jennifer - 2010 attended The University of Texas at Austin
Moving away from my family, friends, and home town, to attend The University of Texas at Austin was a huge leap in my life. Not only is UT located in Austin, a city of 800,000, the University itself has nearly 50,000 incredibly intelligent and bright students. Coming from a community of a few thousand, my freshman year was different from anything I had ever experienced in my life… And I LOVED it! Not only did I get to live in a city full of culture and opportunities, I got to begin the pursuit of a degree in music education, a subject I am truly passionate about! I joined several music ensembles and became heavily involved in my church and campus ministry. I met people from all across the state and country, and developed friendships that will last a lifetime. I am thrilled to begin my sophomore year and am excited for the experiences it holds. I am so grateful for the Alexander John-Cade Pugh Scholarship for making this past year possible and helping relieve a huge financial burden. I am so glad that it has and continues to provide the same opportunity for other students as well.
Melinda - 2009 attended The University of North Texas
God is so good. Who knew that I would be attending the University of North Texas, getting a degree in photojournalism. It seems like only yesterday I was sitting in the classrooms of La Vernia wondering what to do with my life. College classes are tough, but I've discovered that accomplishment takes hard work. I've already made some great friends at school, and living on my own has really given me the chance to appreciate my family and hometown. I thank the Lord for blessing me with this scholarship because it gives me the peace of mind about financial aid, and lets me focus on the path ahead of me. Thank you to all who have invested time on this scholarship, and to the Pugh family for everything you've done to help me accomplish my dream.
Justin - 2009 attended San Antonio College
So far so good, I finished my first semester with3 A's and a B in Cal.2. The classes to be honest are a lot of work and sometimes can be kind of tedious but for the most part are really interesting. I hope to do well and go to A&M College Station next year (whoop!). Right now I'm worried about next semester at SAC and about whether or not cal.3, electricity, chem. 2 and technical writing are going to be to much for me to handle. What I'm not worried about though is having to foot a 1800 dollar bill for it once I get there, It is an awesome feeling to know that once I sign up for my classes I can focus on doing a good job, and not have to take a job somewhere else to pay for them. I really appreciate all the work that everyone put into this amazing scholarship and hope that it goes on to help other students in the coming years.
Lauren - 2009 attended Texas Lutheran University
My first semester of college is almost over and I must say that it has been an amazing journey. Though it's only been a few short months since I was walking the halls of La Vernia High, it feels like those days are a world away. Last year at this time I was worrying about whether or not I would even get into college, and now I find myself here living the dream. All I can do is thank God each day for putting so many wonderful people in my life and for giving me so many amazing opportunities. Life is truly amazing.
Daniel - 2009 attended Texas A&M Kingsville
am so grateful that God has blessed me with this scholarship. My first year of college has taken a lot of hard
work and dedication, and though it may sound cliché it is true. My engineering courses are tough and require a lot of time, and because of this scholarship, I am able to fully focus on my work without having to worry about how to pay for college. Without God blessing me with wonderful scholarships like this, I do not think that it would be possible for me to reach my full potential in college. I want to thank all of you who have contributed to the success of this scholarship, especially Mr. and Mrs. Pugh; you have touched my life and have made my education all the more enjoyable.